created for sailors who value whimsy
renegade sailing profiles the sailing lifestyle–right right down to bananas on boats and beer on boats. We even report on sailboat koozies. Renegade opinions about gear for sailors, sailing silliness, time onboard old wooden boats. We parody clothing for cruisers, share boat maintenance tips and more.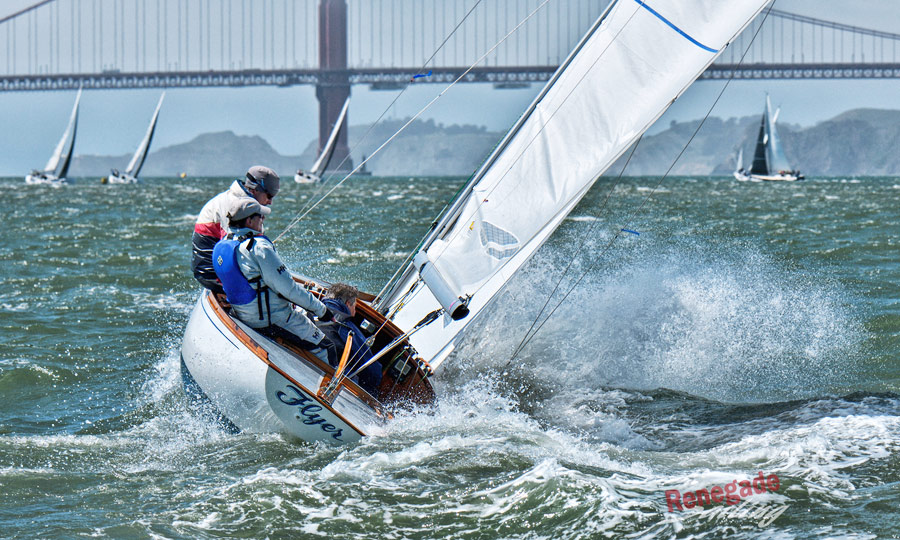 fine art print, poster, canvas, rug, shirt, digital file for social media
Impossible Sailing from Renegade Sailing
San Francisco Bay is regarded for big wind, but we've also got BIG SAILORS, too. Mega-racers are popping up in all sorts of locations.